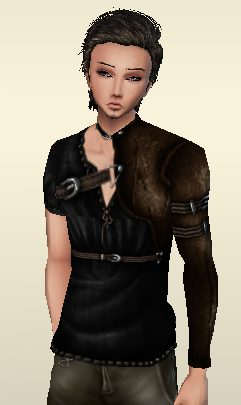 .: THE BASICS :.
Title:
the Exile, the Outlaw, the Greedy
Gender:
Male
Age:
21
Citadel-nationality:
Broken tower
Profession:
Anything that pays reasonably. (Preferably violence)
.: CONNECTION TO THE CITADEL :.
Rumour:
"I've been told that kid will do anything for money.. and I do mean anything!"
"I'd never want to be seen with a mongrel like that! The man has no honour I've heard."
"Unusually reluctant with his magic, I hear.. Suspicious if ya ask me!"
Political Standpoint:
None at all.
Religious Standpoint:
Agnostic approach.